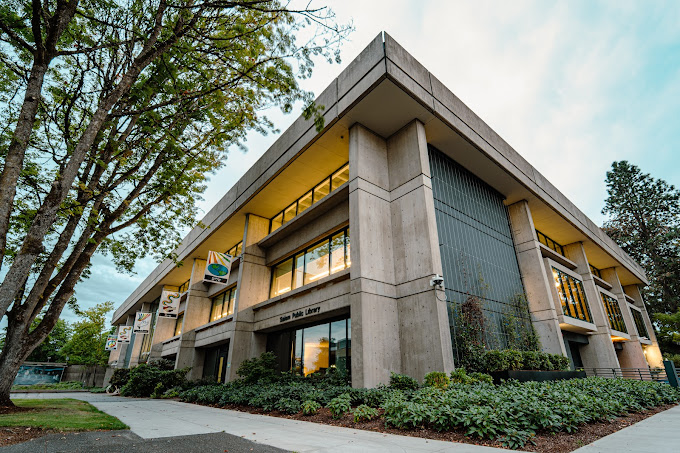 Afternoon Location: Salem Public Library Main Branch, Loucks Auditorium, 585 Liberty St SE, Salem, OR 97301. An eight-minute drive from the Hampton Inn. Free parking on location.
Noon: Republic Chapter Annual Meeting

1:40pm: ORSSAR Board of Managers Meeting

2:20pm: Opening Ceremonies

2:30pm: ORSSAR Annual Membership Meeting

4:15pm Closing Ceremonies
Evening Location: Hampton Inn and Suites, 510 Hawthorne Ave SE, Salem, OR, US, 97301.
5:30-6:30pm Social hour
6:30-9:00pm Banquet
Guest Speaker Viren Lemmer, SAR Vice President General, Pacific District, to speak on the topic of America 250th Celebration from the Pacific District and National perspectives.

If you want to stay overnight on Friday April 21 and/or Saturday April 22, we have reserved a block of rooms. You must book your room directly with the hotel. Here is the Booking Link for our block of rooms at the Hampton Inn Salem: https://www.hilton.com/en/book/reservation/deeplink/?ctyhocn=SLEORHX&groupCode=CHHSAR&arrivaldate=2023-04-22&departuredate=2023-04-23&cid=OM,WW,HILTONLINK,EN,DirectLink&fromId=HILTONLINKDIRECT

This link includes the SAR group code, and takes you directly to the Hampton Inn Salem booking webpage, and shows the negotiated room rates. Rooms are available on a first come basis until April 7, 2023 or until they are sold out.

To register for the meetings and the dinner please fill in the registration form for EACH member or guest that will be attending. There is NO fee for attending the meetings, but if you are staying for the dinner there is a $35 fee per person. The link to the registration form for the Oregon SAR Annual meeting is: Meeting.OregonSAR.org
NEW!!!!
Download your registration package HERE that includes maps, registration information and places and things to see in Salem.
Annual Oregon Society Membership Meetings and Dinner
April 22, 2023, Salem, Oregon

The Oregon Society, Sons of the American Revolution requests the pleasure of your attendance at the 2023 Annual Membership Meeting and Banquet on Saturday, April 22, 2023. The Republic Chapter S.A.R. also invites you to join the celebration of the 50th anniversary since its chartering on the same day. The Membership meeting is being held at the Loucks Auditorium, Salem Public Library Main Branch, in Salem Oregon. The Banquet is being held, that evening, at the Hampton Inn and Suites in Salem. There are several museums and tours in the same area for family who are not attending the membership meetings. The Bush Gardens are especially beautiful that time of year.

We have reserved 15 rooms at The Hampton Inn and Suites with room rates of $149 (double) or $159 (Single King) per night, plus applicable taxes. Room reservations can be made online at the Hotel Link below. Make your room reservations before April 7, 2023.

The Saturday evening begins with a no host bar social hour followed by a buffet-style banquet for $35.00 per person. The entrees are Honey Dijon Chicken Breast or Vegetarian Lasagna. As is our custom, the banquet dress is blazer & tie, business suit, Colonial or Militia uniform. Spouses are invited to attend. The banquet program includes keynote speaker, Viren Lemmer, SAR Vice President General, Pacific District. Invited special guests include Oregon Society D.A.R. Regent Nancy Slagle and Oregon Society C.A.R. President Joseph Martin.

Kindly register on-line before April 8, 2023. Additional information about this event will be available on the Oregon Society S.A.R. web site (www.saroregon.org).

In the Spirit of our Patriot Ancestors,
Compatriot Russell Erickson
Chairman, 2023 Oregon Society Annual Membership Meeting